Home
Catalog
Shopping cart
Offers
Blog
Dudas
Mi cuenta
Quienes somos
Stores
Contact
Español
50 Online visitors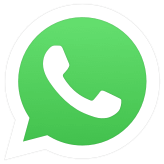 Contact

YO RENTO SHOP
General Manuel Monasterio Dieguez #8
Ciudad Guzman,
Jalisco Mexico 49000
341 413 3313 Llame sin costo.
521 341 217 8012 WhatsApp.
Como llegar
https://www.yorentoshop.com

Write to Us | Stores | Facebook | Instagram | YouTube | Pinterest | TikTok | Twitter



Estacionamiento exclusivo para nuestros clientes.
Aceptamos todas las tarjetas de crèdito y dèbito.
Envoamos a domicilio en: Aguascalientes, Baja California, Baja California Sur, Campeche, Chiapas, Chihuahua, Coahuila, Colima, Distrito Federal, Durango, Estado de México, Guanajuato, Guerrero, Hidalgo, Jalisco, Michoacán, Morelos, Nayarit, Nuevo León, Oaxaca, Puebla, Querétaro, Quintana Roo, San Luis Potosí, Sinaloa, Sonora, Tabasco, Tamaulipas, Tlaxcala, Veracruz, Yucatán.


Check here your Webmail


Special antispam protection is enabled, please refresh the page before filling fields.